min read
Serendipity - Digital Den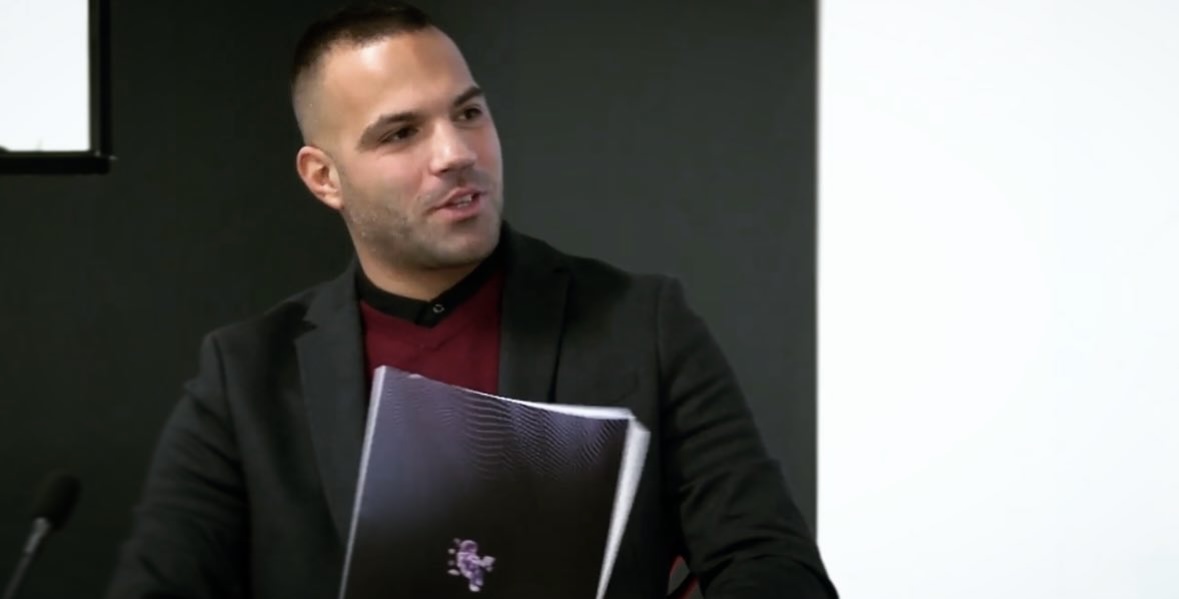 Given that I have spent most of my many years of work experience, both in the public and private sectors, working with foreign partners and investors, the question "Montenegro in three words but without thinking and diplomatic answers" has become an inevitable part of our conversations. A seemingly banal and lexical question, asked at the right time and in the right place, would say more about their perception of Montenegro than all the non-papers, reports, feasibility studies or polite but still formulaic official statements.
In a little less than ten years, witty, provocative, insightful, malicious, critical, but also awkward answers have been accumulated, and the weirdest of all was that only a couple of years ago, I asked myself the same question for the first time. According to our good old (Balkan) tradition, what applies to others, did not apply to me.
If in May you decide to pacify the homemade mead with an Italian ristretto from the snowy slopes of Lovcen on the sunny Kotor promenade, you must be prepared to listen Queen's performance at Live Aid (twice), overcome 25 serpentines and regain your breath after you run out of it- and not from running but from looking. Yes, the sights are just as breathtaking as the run. The only difference is that the sight instantly takes your breath away, and you are not even aware of it because you are in some "seventh heaven". In most cases, that "seventh heaven" is metaphorical, but when you look at Boka from Lovcen, the border between literal and metaphorical is barely visible. It's the same when you look at Lovcen from Boka. An incredible natural contrast of two antipodes, perfectly fused into one marvelous whole. The more you look at it, the less clear it is to you "How?", but the more certain you are that it had to be like that. Unfathomable by thoughts and indescribable by words, as well as the process of giving birth to an idea. Startup idea.
It was this indescribable and inexplicable combination that served as inspiration for two of the three words from my question - CONTRAST and NATURE. The third was missing for a long time.
At the end of last year, I got acquainted with the work of Digital Den through a combination of strange and lucky circumstances that are defined in the best possible way by one of the most beautiful English words - SERENDIPITY. Unexpectedly and unplanned energies coincided.
Big and small ideas, futuristic missions and visions, goals that don't tolerate comfort zones, dreams visible only with open eyes, diverse and young people, the creation of a new industry as the ultimate degree of patriotism and a lot of positive energy - these were more than obvious signs on the side of the road. My gut didn't let me down this time either.
Apart from the lucrative material side, which is important, the feeling that the windmill can be defeated was decisive, not analogically as Don Quixote tried, but exclusively digitally.
Innovative, Natural, Sustainable, Digitized, Smiling and Healthy Montenegro is what, along with my family, drives me on a daily basis and which also represents the futuristic mission and vision of Digital Den. Step by step, hoping for a digital butterfly effect.
Our results:
- Portfolio of 20+ regional startups
- EUR 1.85 million investment in 2022 alone
- Technological bridge between Montenegro and the United States of America
- Offices in 5 US states (Texas, Colorado, Maine, Arizona and New York)
- BEST network of regional accelerators
- Crème de la crème advisory board
And we've only just begun.
We've had a lot of requests for the recipe. Not a problem. Here you go.
Recipe:
- Nulla dies sine linea (Not a single day without a progress)
- 250 ml of tears
- 3 to 4 wrinkles
- 10 to 15 gray hairs (depending on genes)
- a handful of smiles, maybe two
- and lots and lots of serendipity
Oh yes. The third word is DIGITALIZATION. I know what you're going to say, "now you're really..." but don't forget the old (katunska) saying - Fake it, until you make it ;)
We are our choices. Let's make a SMART one together.
Take chances, make mistakes. That's how you grow - yes, if you learn from it, a mistake is just a lesson and nothing more.
P.S. If you have an idea, contact us. The crazier it sounds to the people around you, the better. If some of your ideas have already failed and you have a new one, you are tailor made for us